We provide a full LIVE STREAMING SYSTEM.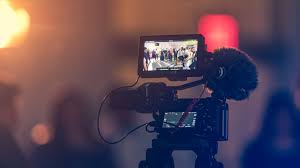 THERE IS TWO OPTIONS AVAILABLE
PRE RECORDED
WE WILL RECORED A SHOW FOR YOU AND EDIT THE WHOLE PRODUCTION TOGETHER FOR YOU.
OR
YOU CAN RECORD YOUR OWN FOOTAGE AND PROVIDE IT TO US FOR EDITING IF YOU WANT.
WE WILL THE STREAM THE SHOW AS IF IT IS A "LIVE" SHOW.
LIVE STREAM
WE WILL SETUP ALL OUR EQUIPMENT AT THE DESIRED VENUE AND DO A LIVE VIDEO MIX AND BROADCAST TO ANY INTERNET PLATFORM.